Here's what we can expect from Rajnikanth's politics
Posted 2018/03/20 59 0
Here's what we can expect from Rajnikanth's politics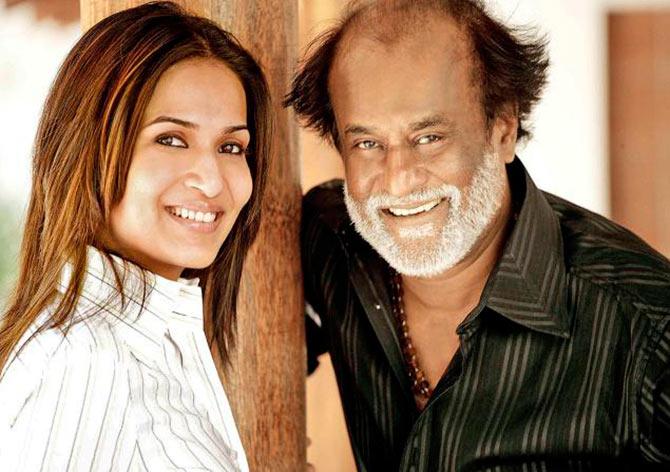 What does Rajinikanth want to do with Tamil Nadu politics?
Other than informing the nation that he intends to practice 'spiritual politics,' there is no clear-cut policy, not even a name for his political party.
Does the superstar — who returned to Chennai on Tuesday, March 20, after his Himalayan pilgrimage — want to initiate a political party at all or is he still meditating on the possibilities?
"Rajinikanth," confides a source closes to him, "is currently in the process of concreting his plans."
"He went on his annual pilgrimage for 15 days which political observers are connecting to his political plans. This is not the case at all. Rajini undertakes a teerth yatra every year," adds the source.
"He is giving the impression that he will make big announcements about his political plans when he returns from the pilgrimage when in truth, there is no plan yet," reveals the source.
Apparently, the one thing that we can expect from Rajinikanth's politics is his daughter Soundarya's active participation.
"Soundarya will be Rajini's right-hand person. She will be the go-to person for all political queries regarding Rajinikanth. She will handle all the day-to-day political activities and all the liaison work," says the source.
The possibility of a coalition with Kamal Haasan is also "very strong", the source believes.
Says a source close to Kamal Haasan, "Kamal says his chosen color for politics is not saffron. Rajini seems unsure of what his chosen color is, but he has footprinted his politics on MGR (the late Tamil movie superstar, AIADMK founder, and chief minister) M G Ramachandran, which means Rajini will continue to act in films, though not as frequently as earlier."
In an interview some time ago, Soundarya told me, "My dad never made any career plans. He is a very simple human being. He has never forgotten where he came from. As his children, my sister Aishwarya and I learned this from him, to never forget our roots."
"With our dad, there are no two faces. What you see is what you get. Whether it is a fan or a producer, he treats them all the same. He has been down to earth all his life. He will never change."